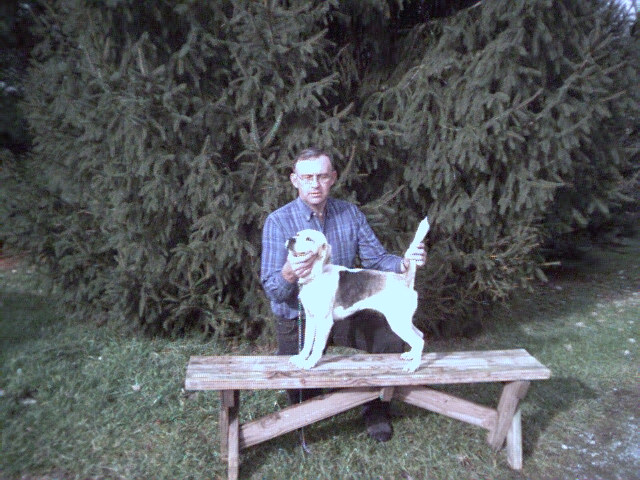 Dalton's Queenie Jill
Queenie has been known to catch a few rabbits , she runs to catch and is a full 15" dog with good kennel manners .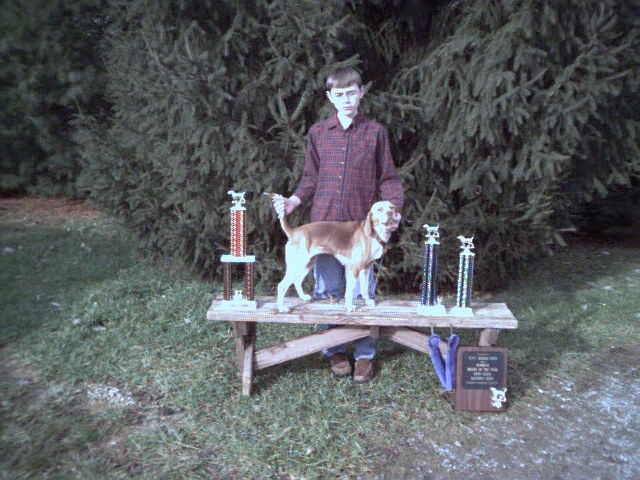 Rabbit Champion Dalton's Sissy
Sissy is Preston's dog , she is special to us we purchased her and her sister as ten month old dogs, they had been raised on a bottle after their mother was ran over by a car. She has had two litters of pups . They are through out the southeastern USA as pets, Gun dogs mostly and a few trial dogs. We are curently keeping three pups from the last litter. She maybe the most honest mouthed dog I have ever owned.